Charest pledges to bring Winter Olympics to Quebec City
In a bid to round up support for his party in Quebec City, Premier Jean Charest has pledged to help the city put together a successful bid for a future Winter Olympics.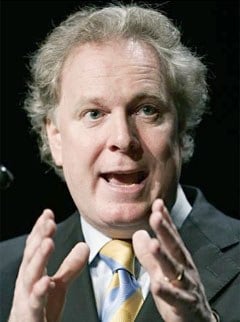 "It's just common sense," Charest said of his "build it and they will come" approach.
The announcement comes coupled with $124 million in new spending in Quebec City, including $50 million towards a new hockey arena. He also wants to upgrade the Le Massif ski centre and improve the Gaetan Boucher speedskating ring.
To a certain extent, Charest's approach makes a lot of sense. Building facilities ahead of time would help prevent last-minute rushes to try to finish them on time -- something that has proven all too typical of far too many recent Olympics.
But at the same time, this pledge makes for deeply fickle politics -- fickle politics that Canadians have seen before.
Many Canadians likely still remember
Manitoba Progressive Conservative leader Hugh McFadyen's promises to bring NHL hockey back to Winnipeg
. It didn't work for McFadyen, and it's unlikely that Charest's Olympic gambit will win him any more seats in the Quebec City area.