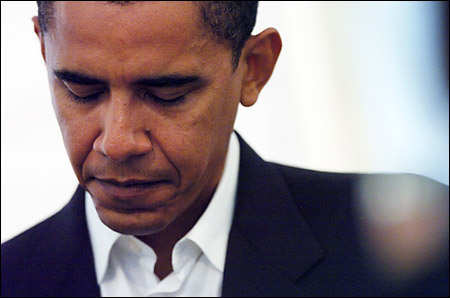 Bob Turner wins Anthony Weiner's seat in New York
Start spreading the news.
Although the Democrats felt invincible following the 2008 election of Barack Obama as President of the United States, they have instead become a remarkably frail party. In addition to a defeat at the polls in the 2010 midterm elections, they've also lost their grip on some key stronghold seats.
First, it was Ted Kennedy's former Senate seat, won by Scott Brown after Kennedy's passing. Now Anthony Weiner's former seat in the House of Representatives, claimed by Bob Turner in a special election following Weiner's resignation over a sex scandal.
Turner promptly described his victory as a message to President Barack Obama.
"We've been asked by the people of this district to send a message to Washington," Turner announced. "I hope they hear it loud and clear. We've been told this is a referendum. Mr. President, we are on the wrong track. We have had it with an irresponsible fiscal policy which endangers the entire economy."
If this special election truly
was
a referendum on Obama's Presidency, it's bad news for him indeed. And it accompanies news every bit as bad.
Obama's job approval rating has sunk to its greatest low, just as his job disapproval rating has reached its highest peak
. 55% of Americans disapprove of the job he's been doing. Only 48% think of him as a strong leader.
Now, as Nancy Pelosi looks across the House of Representatives with the arduous task of pushing Obama's agenda forward, she'll be seeing one less Democrat pushing with him and one more Republican pushing back.
All this while Obama tries to figure out how the hell he's going to get reelected in 2012.
The news is in for President Barack Obama. And the news is bad; very bad, indeed.