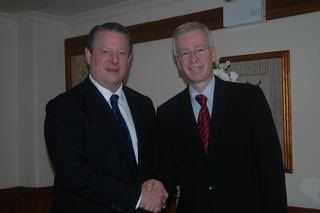 What do these two men have in common?
Two simple things: both talk a big game
vis a vis
global warming. And both, when
actally in office
, did nothing about it.
They obviously share one third thing in common: neither has realized that actions
do
speak louder than words. The inaction of these two men is worth
millions
of words.
'Nuff said.